Specials & Attraction Prices
Players Fun Zone offers the following 4 specials throughout the week: 
Sat/Sun Daytime MegaFun Pass and Unlimited Fun Specials, Opening to 6:30 pm
Friday/Saturday Night Fun, 4 pm to Close
Mon-Fri Combo Specials, 4 pm to Close
Mon-Thurs All You Can Play Video Games, 4 pm to Close
You can also purchase single attractions as well as rent batting cages and virtual reality booths. Additionally we offer School's Out and Holiday Specials throughout the year.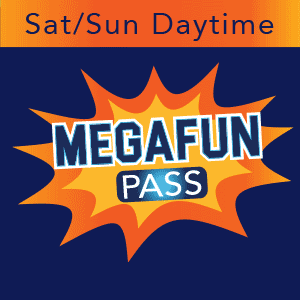 Enjoy non-stop fun with the MegaFun pass: All You Can Play Laser Tag, Video Games, Bumper Cars, Inflatables, and Virtual Reality Plus 18 Holes of Glo-Golf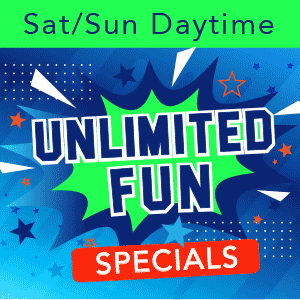 Choose from packages ranging from 1.5 - 3 Hours of All You Can Play choices: Laser Tag, Bumper Cars, and Inflatables, with add on options.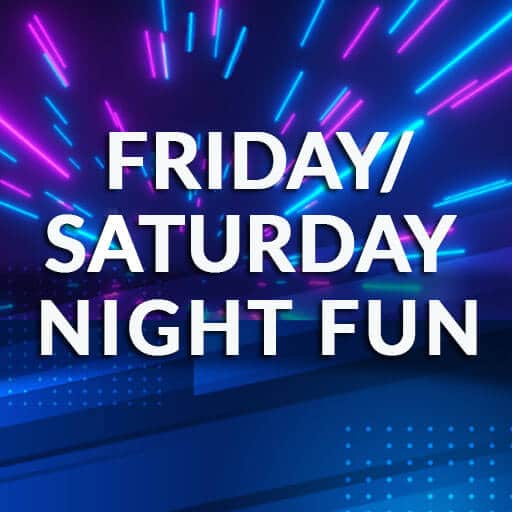 All You Can Play Laser Tag, and Video Games Plus 18 Holes of Glo-Golf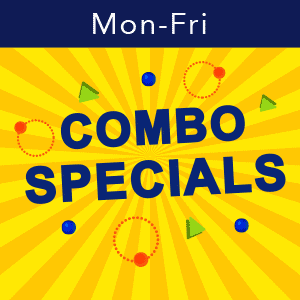 We offer family fun for all ages and so many choices, the biggest one is where to start. Mix or match your favorites at a great price.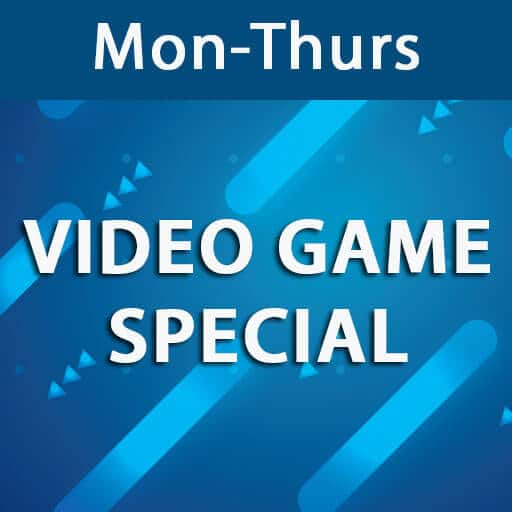 All You Can Play Video Game Pass - Play your favorites video games for hours: Halo, Jurassic Park, Teenage Mutant Ninja Turtles, Step Manix, Mario Kart DX and more.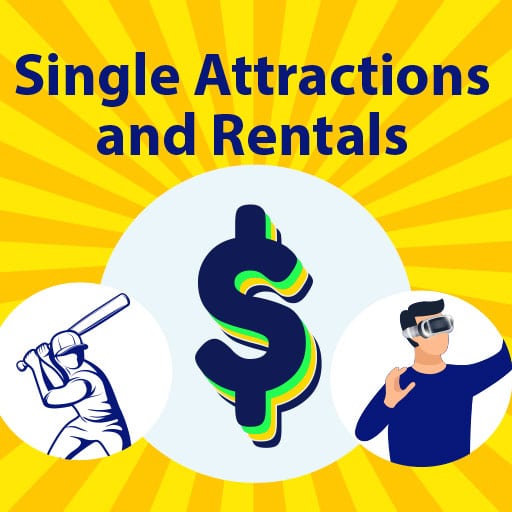 You can walk in and purchase single attractions at our main counter anytime.
Plus reserve your Batting Cage or Virtual Reality booths (recommended for ages 8+) at our online store. Walk-ins welcome.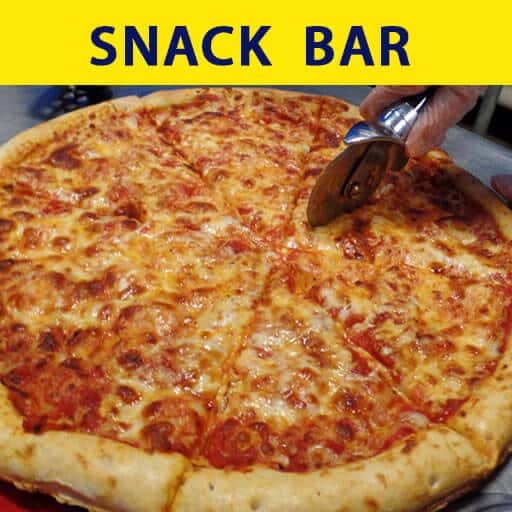 Snack Bar
If you're getting hungry our snack bar offers a wide variety of choices: pizza, chicken tenders, hot dogs, Icees, fountain drinks, Mini Melts ice cream and more.