Batting Cages at Players Fun Zone - Enjoy batting practice all year or swing just for fun!
Between the thrill of the anticipation of the pitch and the thrill of the batter's swing, there's a whole lot to love about baseball. Now, before you can hit the major leagues, you need to train! Thankfully, Players Fun Zone has you covered for batting cage rentals in Westminster, MD, convenient to Owings Mills and Eldersburg.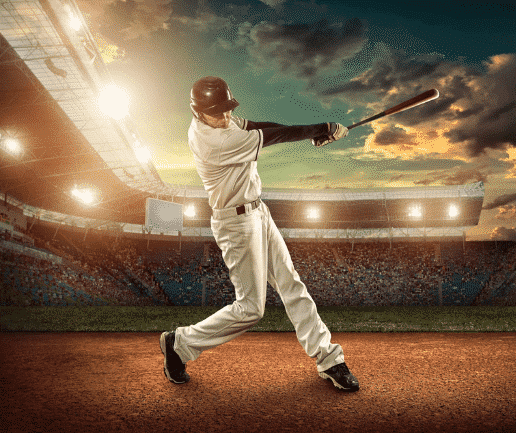 Practice for Your Next Home Run!
Our pitching machines offer 4 different speeds so that you can adjust the challenge for a player of any age or skill level. Start off with hitting the ball at 40mph and work all the way up to 70mph! Along with our baseball offerings, you can also try your hand at slow-pitch softball.
Attention Baseball Teams – Reserve your time for Batting Cage Rentals
Our facility is perfect for your baseball team to practice their swing with advanced rentals for ½ hour and 1 hour time slots. Call 410-857-8383  or Book Online to reserve your cages in advance. Payment is due at the time of booking. Visa, MasterCard, and Discover accepted.