MegaFun and Unlimited Fun Specials – Sat/Sun Daytime
From Opening until 6:30 pm 
Recommended for every age.
View online store
for available times on Saturday and Sunday. Get the chance to experience everything that Players Fun Zone has to offer! Select our MegaFun Pass, valid all day or choose from any of the Unlimited Fun hourly packages. Enjoy hours of non-stop fun with family members and friends in our spacious, indoor amusement park.
Save time
– Complete your 
waiver
 before visiting Players Fun Zone.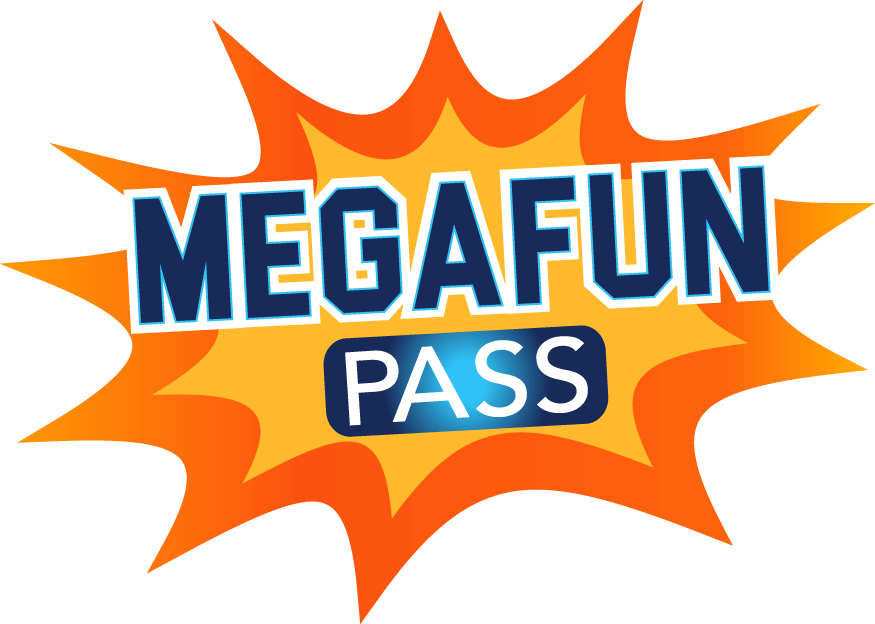 Valid entire time $50 online or $55 at the door
18 Holes of Glo-Golf plus All You Can Play Laser Tag, Video Games, Bumper Cars, Inflatables, and Virtual Reality (recommended for ages 8+)
Add more fun with Arcade Play
Unlimited Fun Hourly Packages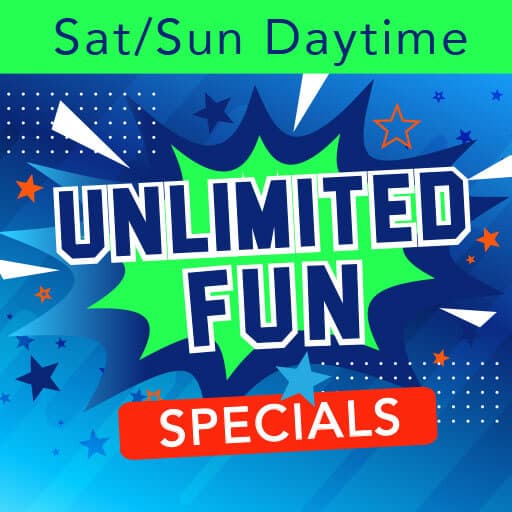 18 Holes of Glo-Golf plus All You Can Play Laser Tag, Video Games, Bumper Cars, and Inflatables

2 hrs $30 online or $33 at the door All You Can Play Laser Tag, Bumper Cars, and Inflatables

1.5 hrs $26 online or $28 at the door All You Can Play Bumper Cars, and Inflatables


Add more fun with Arcade Play, Glo-Golf or VR options (save up to 33%)
Note: Attractions, Video and Arcade Play are valid only on the day of purchase. Sharing of Any Packages/Specials is not permitted. All You Can Play Video Games do not earn redemption tickets (points). Minimum Height for Inflatables – 36″; Bumper Cars/Laser Tag – 42″, VR recommended for ages 8+